Investing in Startups Founded & Led by Underdogs
We're building a network of aspiring and established angel investors who are passionate about backing mission-driven, business-savvy entrepreneurs with the connections, capital, and community they need to succeed.
We're Now Officially Accepting Founding Members!
Dear Founders, We're The Community Round You Didn't Know You Had
We invest in high-potential entrepreneurs who:
identify as and have lived experiences as firsts, few, or onlys

have a reputation for getting sh*t done, as endorsed by their community and professional networks

have secured early signals about market demand for their potentially world-changing ideas
Whether you're full time on your company or hoping to take your side hustle to greater heights, the B-Side Venture network is the community of believers and investors you need.We currently accept pitches from:
Founders of pre-revenue and pre-product mission-driven ventures

Startups that have raised less than $50K in financing

(For now) Based in the US, US Territories, and the Caribbean
Get in touch. We can't wait to hear what you're building.
It's Time We Wielded the Power of Community
While the rest of the venture capital world continues to under-estimate and sideline the new majority; we're boldly betting on the changemakers of tomorrow.We're building a network of brilliant, purpose-driven professionals, subject matter experts, and thought leaders who already have a personal stake in the communities we aim for our impact investments to serve.Join us and gain access to a steady stream of meaningful, fulfilling, career-building advisory and investment opportunities with startups who share identities and experiences with the communities you care about.
Calling All the Underdogs; Our Time Is Now
Much like the companies we invest in, we don't expect our ideal members will fit neatly into boxes. Still, below are the communities we believe will usher in the new era of justice we're betting on.
Black/African Diaspora

Caribbean & Afro Latinx/e

Native & Indigenous

Trans & Non Binary

LGBTQI

Immigrant & First Generation

Neurodiverse & Atypical
Invest Alongside Your Community In a More Equitable Future
We believe that the future of venture capital will be powered by and shaped by investors from under-represented communities.This is why we're launching an early stage fund powered by (a) an inclusive community of active angel investors who identify as first, few, or only, and (b) strategic partnerships with other funds who already invest in under-represented founders.
Black/African Diaspora

Caribbean & Afro Latinx/e

Native & Indigenous

Trans & Non Binary

LGBTQI

Immigrant & First Generation

Neurodiverse & Atypical
When you're part of the B-Side network, you get to learn and invest alongside others with similar experiences, while also ensuring that you're making smart and values-aligned investments.
Help Us Shape the Future of Impact Investing
Founding members can invest for as little as $1500 per quarter.

You need to be an accredited investor to invest in startup companies via our rolling fund

You don't need to be accredited to contribute to our fund and support the mission (learn how)
Founders who are interested in pitching for investment can request an introduction here
Multiple Paths to Community, Wealth, and Impact
B-Side Investments: We write checks between 10-50K USD, following member voting and investment committee review

B-Side Network: Our community of operators, investors, and partners spans the diversity of industries and sectors founders need to get plugged in to high value networks

B-Side Progams: Our workshops and annual pre-accelerator program equip early stage founders with the clarity they need to communicate their vision and help them raise their first round of capital.

B-Side Labs: Through our university partnerships, we collaborate with high-potential student founders to launch purpose-driven and profitable startups.
Interested in learning more?
Disrupting Venture Capital, Building Generational Wealth
We believe in a future in which the most successful companies are both backed and run by leaders with the closest proximity to society's greatest challenges.
Our multi-pronged strategy:
invest in the next generation of under-represented founders

foster an educational and supportive, community for founders & investors

create new pathways to wealth for traditionally excluded investors.
Interested in shaping the future of venture and wealth-building for under-represented communities?
Advisory Portfolio
Below are a few companies currently advised by mentors in our network.
Investment Portfolio
Check out our recent investments.
If you're a founder who's interested in pitching us during our next quarterly review, send us more information about the venture you're building.
Get in Touch
Can't wait for an excuse to connect? (None needed).Send us a message - questions or fan mail; we'll get back to you within 1-2 days.
We're building a movement to disrupt venture capital, one smart, society-centered, and community-powered investment at a time.
Sign up to receive monthly launch updates, exclusive investment opportunities, and for more information about how to join our community as a founding member.
Thank You!
We will be in touch with details very soon.
In the meantime, follow us on social media to stay tuned for upcoming events this summer, and join the conversation about the future of impact investing.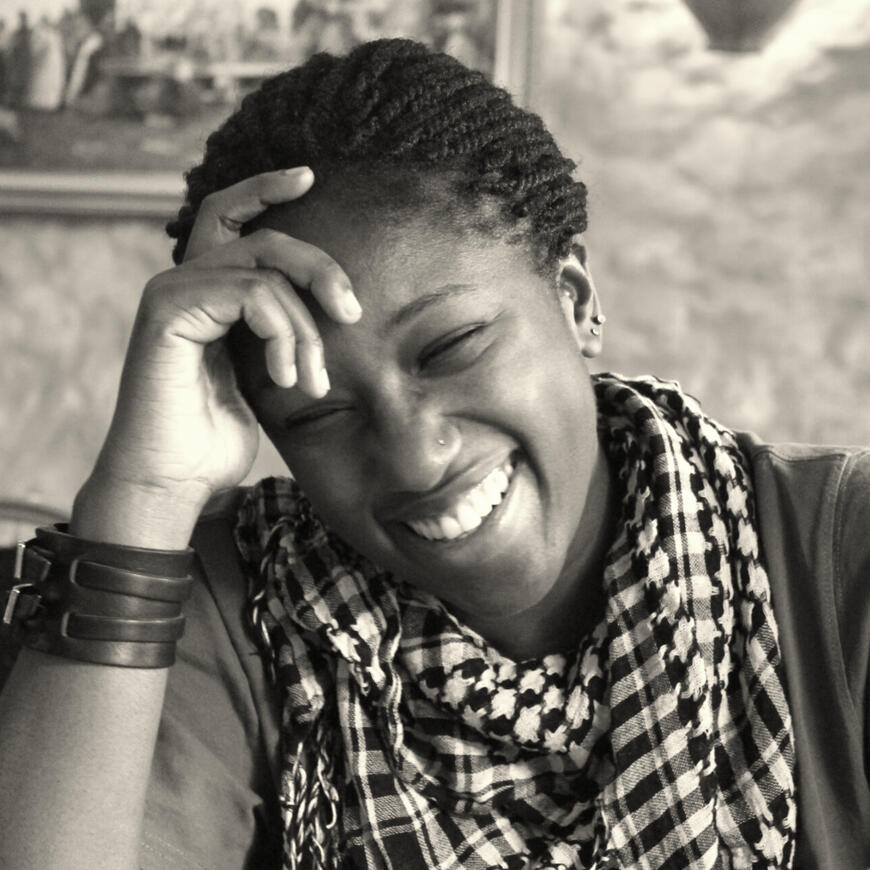 PRIVACY POLICY
Last updated January 01, 2023
This privacy notice for B Side Ventures LLC ("Company," "we," "us," or "our"), describes how and why we might collect, store, use, and/or share ("process") your information when you use our services ("Services"), such as when you:
Engage with us in other related ways, including any sales, marketing, or events